How a Single Mom Turned Solopreneur
"Excuse me while I succeed."
"Excuse me while I succeed."
"Excuse me while I succeed."
Dr. Somar was a professional working woman and mother of two young children. She had always aspired to become an entrepreneur and start her own business but never found the courage to break away from the stability of her 9-5 job. She knew that she could sustain the cost of living for up to one year without a paycheck. Yet, her fear of the unknown and lack of experience with startups, branding and marketing held her back. But she knew there was a market for her aspiring business and this was the conviction that kept her awake at night. Besides, the new venture would benefit from her entire skill set.
"Follow your passion — and if you don't know what it is, realize that one reason for your existence on earth is to find it." —Oprah Winfrey
Not sure who to turn to for advice, she reached out to a friend who referred her to Marvelous MeeMee. It was a Wednesday morning when she called to consult with Michelle. Dr. Somar was a bit reluctant to divulge any details of her business idea, so Michelle offered to sign a Non-Disclosure Agreement. Then, she offered the Doctor a lot of advice on how she could start a new business without leaving her day job. During their talks, Michelle detected another fear that she did not talk about which was the stability of her two young children.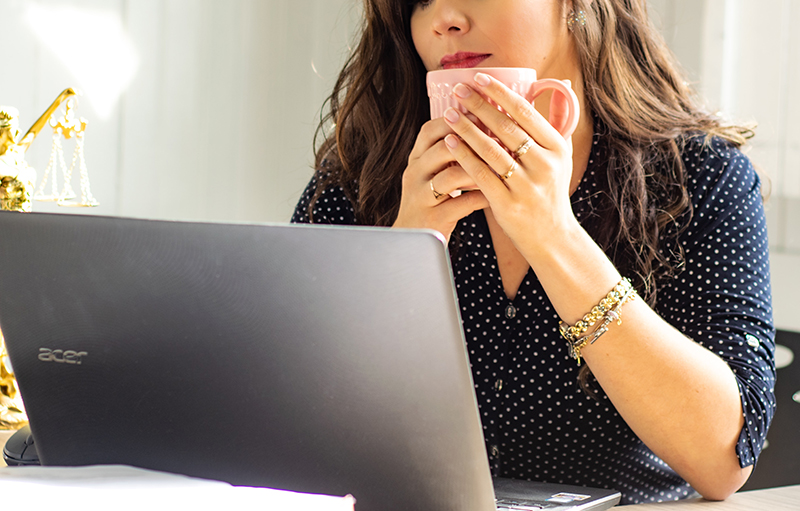 However, Michelle was able to quickly assess Dr. Somar's knowledge, wisdom and ambition and knew that with the right professional guidance and determination, her new venture could turn into a success. She suggested further consulting to lay out a marketing strategy that would help Dr. Somar envision the upcoming steps of starting her new venture. This gentle and positive approach worked well with the Doctor, and she invested in two hours of further talks and the marketing strategy. Thus, a trust relationship was born.
In the consultations that followed, Michelle offered Dr. Somar actionable insights on how she could get the business started while remaining at her current job. This guidance empowered the professional mother and her enthusiasm increased. By the beginning of their third consultation, Dr. Somar had the confidence to launch the business.
During the upcoming weeks, Michelle did not hear from Dr. Somar. Little did she know that the Doctor was spending every minute of her extra time pouring over and over the marketing strategy that Michelle had developed for her. You see, the strategy was flush with insights and Dr. Somar was a perfectionist. She wanted to have every detail down before she got back with Michelle. But then, she received Michelle's message – were there any questions she could answer?
That was the turning point when Dr. Somar realized just how much she needed Michelle's professional alliance with branding and marketing. She had confidence now and suddenly things could not happen fast enough. Dr. Somar could see that she needed to build a solid customer base and a good reputation for the business. But what was the next step?
Thus, they went on to the next phase of their branding and marketing journey. Now quite familiar with the person behind the business, her values, goals and pain points, Michelle developed a brand strategy for Dr. Somar, along with all design assets.
"Build your business success around something that you love — something that is inherently and endlessly interesting to you." —Martha Stewart
She built out their existing marketing strategy to target more detailed goals and a rigorous action plan to keep Dr. Somar on point. They spent time together profiling the new business's customer types. Based upon their findings, Michelle created a dynamic website design optimized to target a national clientele. At that point, Michelle and her client consulted again to review the current strategies, address questions, and make any necessary modifications.
Next came the content marketing phase. The robust content marketing plan included a detailed variety of content that Dr. Somar's new customers could relate to (i.e., copywriting, storytelling, blogging and vlogging). Michelle also created a comprehensive social media strategy that the Doctor could manage on her own. Nonetheless, Michelle guided Dr. Somar on best social practices.
With a new brand identity, marketing and social media strategies in action, brand awareness of the new business began to gain traction. Dr. Somar followed the action plan religiously, because she had a vision that she could now see clearly. She followed a daily social media structure and posted to her blog regularly. She also commissioned Michelle to originate blog content for her to supplement her efforts.
The sum of all their efforts fueled the brand until not long after launching, Dr. Somar gained her first customer. And then another. And another.
Six months later, Dr. Somar resigned from her day job to devote full time as a solopreneur and entrepreneur dedicated to growing her new business. This was a huge accomplishment for the new business owner. She had liberated herself from the 9-5 job life of an employee that held her back for so many years. No longer did she fear the notion that with independence came potential failure. To the contrary; she felt like an independent business owner in control of her destiny supported by a strong belief that she could realize her dream – if she was dedicated and worked hard enough.
Michelle checked in with Dr. Somar every few weeks. Occasionally, Dr. Somar called with questions that Michelle was happy to answer. After her first year in business, the Doctor spoke to Michelle about an advanced branding strategy to take her business to higher level which also included taking on her first employee. Michelle was quite pleased with the Doctor's progress but even more pleased that she could play a part in the success of the Doctor's new professional life.
Dr. Somar continues to consult with Michelle about new and innovative ways to grow her business.